International personnel management for Toluna SAS with rexx HR
A long history – at least in the fast-paced online age: In early 2007, the former ciao! introduced rexx HR as a comprehensive, web-based and multi-lingual tool for personnel management. In addition to the purely administrative function such as personnel master data management, the modern rexx employee and manager self-services were also established within the framework of an employee portal.
Even at that time, Ciao already consisted of different business units. One part of the company ran the price comparison portal; another – Ciao Surveys - was responsible for online surveys and market research.
In 2008/2009, Microsoft acquired the entire company and shortly afterwards sold the market research section to Toluna, whose headquarters are located in France.
After the restructuring phase common to company takeovers, Toluna quickly recognised that the rexx personnel management tool, which had already been introduced at Ciao, was the ideal tool – even for the "old" Toluna business units in the different subsidiaries around the world. It was therefore only a small step to introduce rexx HR to the entire company and to harmonise the pervious software landscape in the Human Resources area internationally.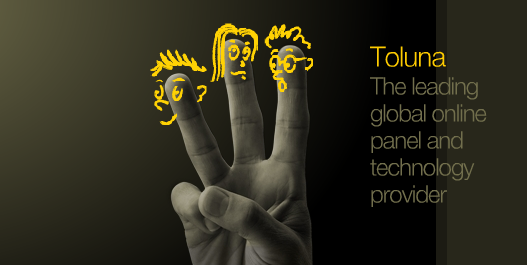 With subsidiaries and online panels in more than 30 countries and around 4 million members, Toluna is among the most important providers in the area of online surveys (as of March 2011). Anyone who registers and takes part in surveys can collect Toluna points and is rewarded, for example by interesting discounts for online purchases.
It is precisely this spirit of modern, internet-oriented companies that rexx HR caters to optimally. The "digital natives" no longer want longwinded forms, tedious application processes or antiquated HR tools. They want short processes, self-explanatory and fast self-services. This is an important building block for employee retention, which is increasingly gaining in importance in the face of demographic developments.
So it is no wonder that besides Toluna, countless other media and internet companies are relying on rexx HR when it comes to personnel work, e.g. www.unterwegs.biz, the leading online mail order company for the outdoor sector, which supplies customers in all corners of the world.